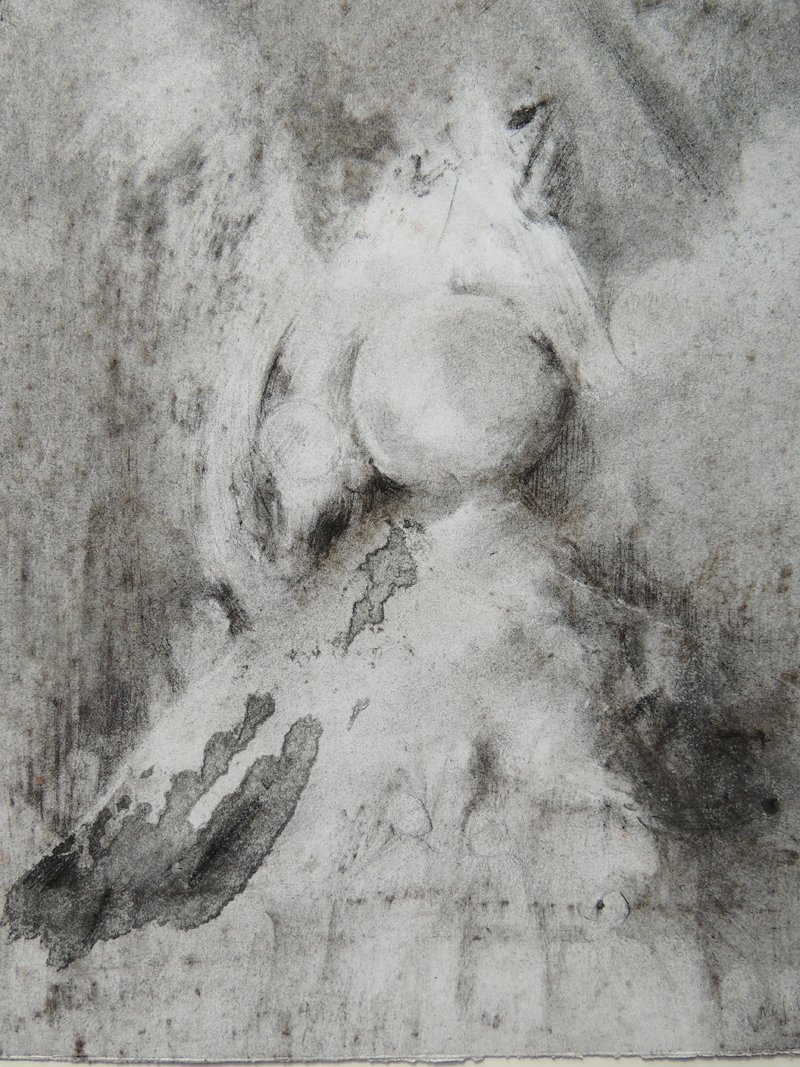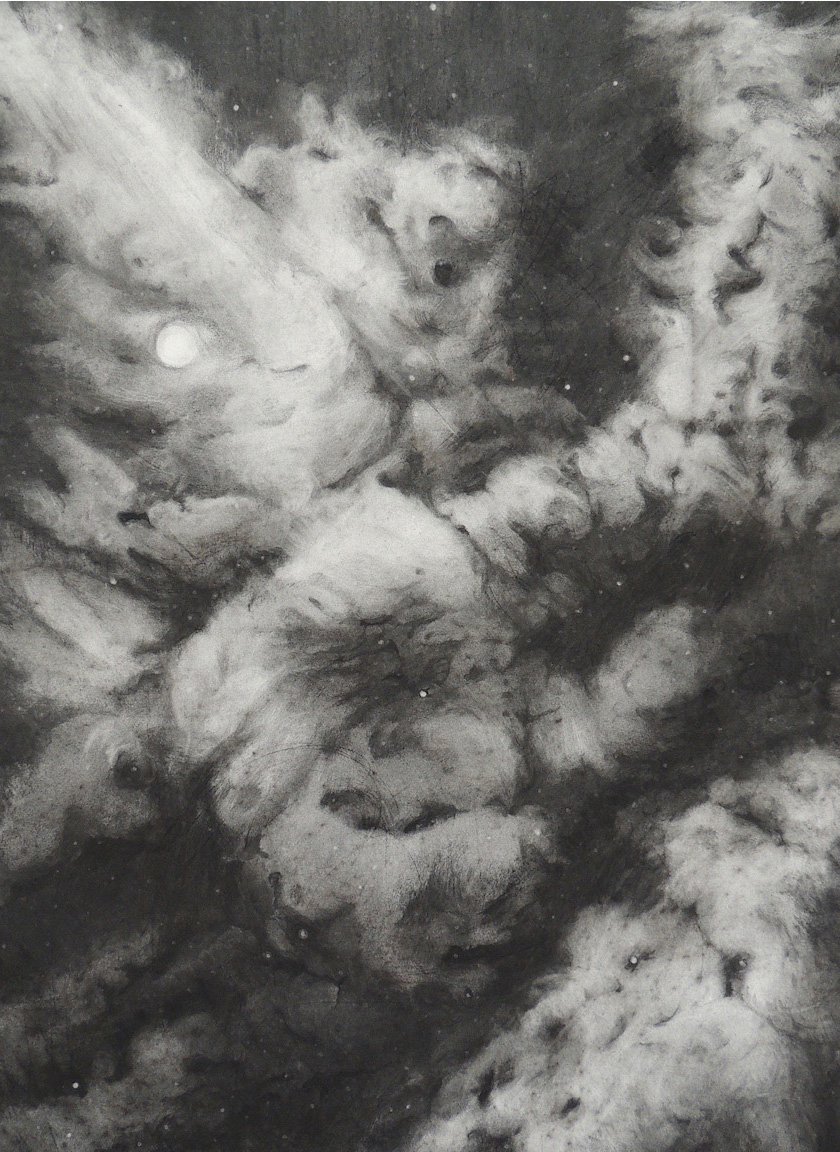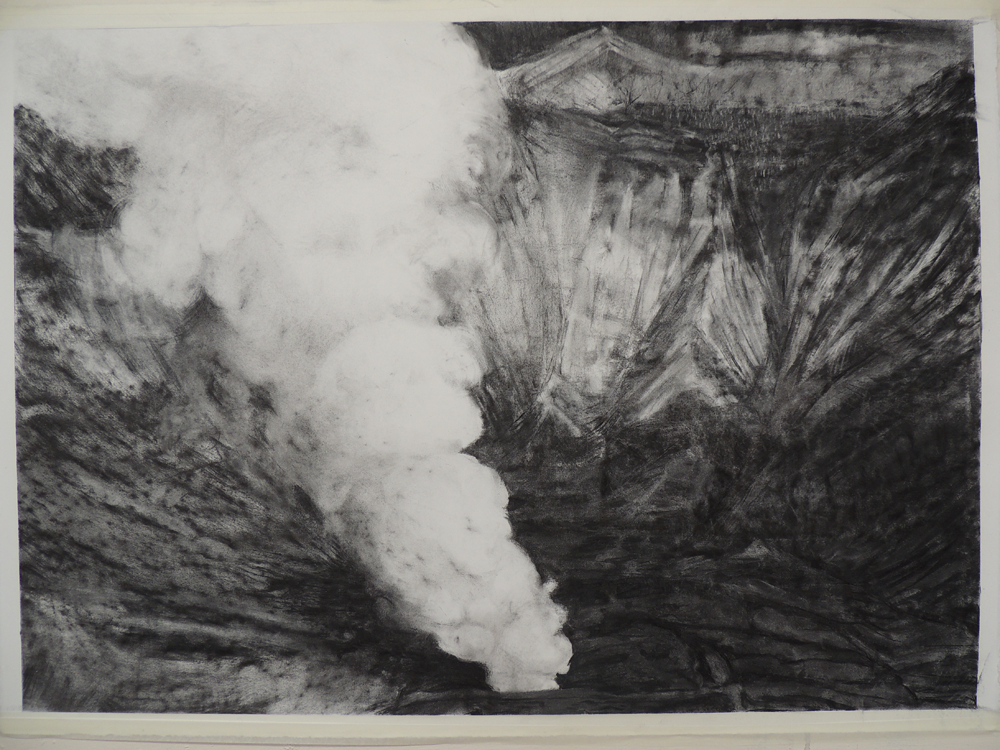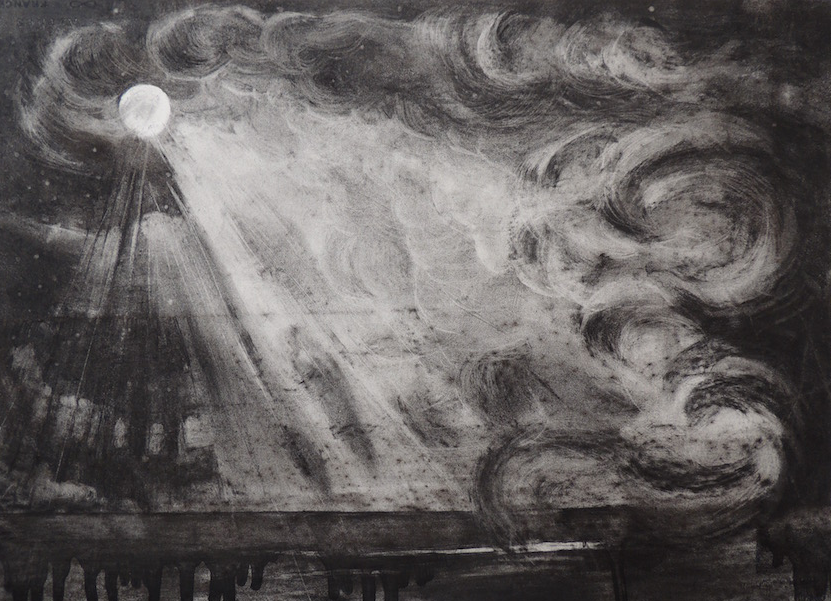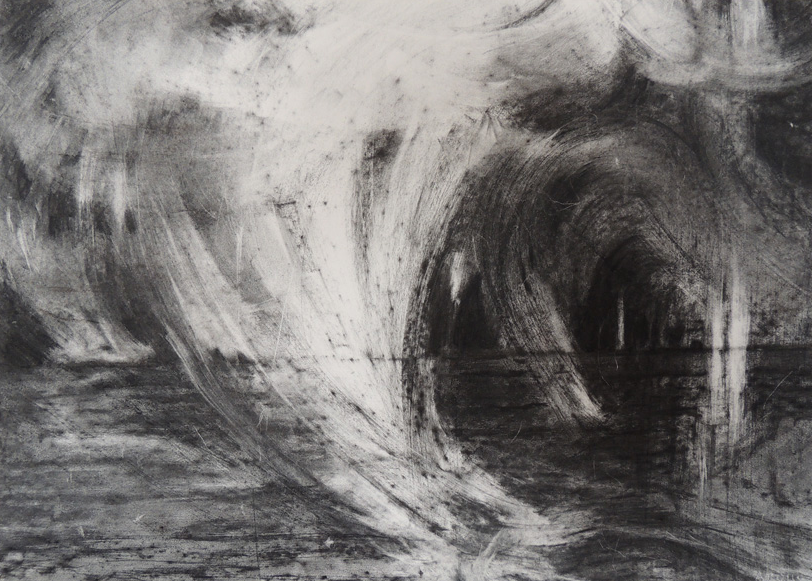 Heading: Drawing mark-making research. Projection @ Mermaid Arts Centre, 2017
"She says about this body of work "I believe that drawing is an open act with unending possibilities", to that end O'Faherty uses a wide array of materials – burnt cork, photo paper, homemade driftwood charcoal charred wood and many different processes and techniques – incising, rubbing textures, erasing, chalk on blackboard. She says "I'll try anything that might result in an interesting and original mark or image" Gary Coyle RHA, commissioned text for exhibition "The Spaces Of The Imagination"
Installation @ Mermaid Arts Centre, 2017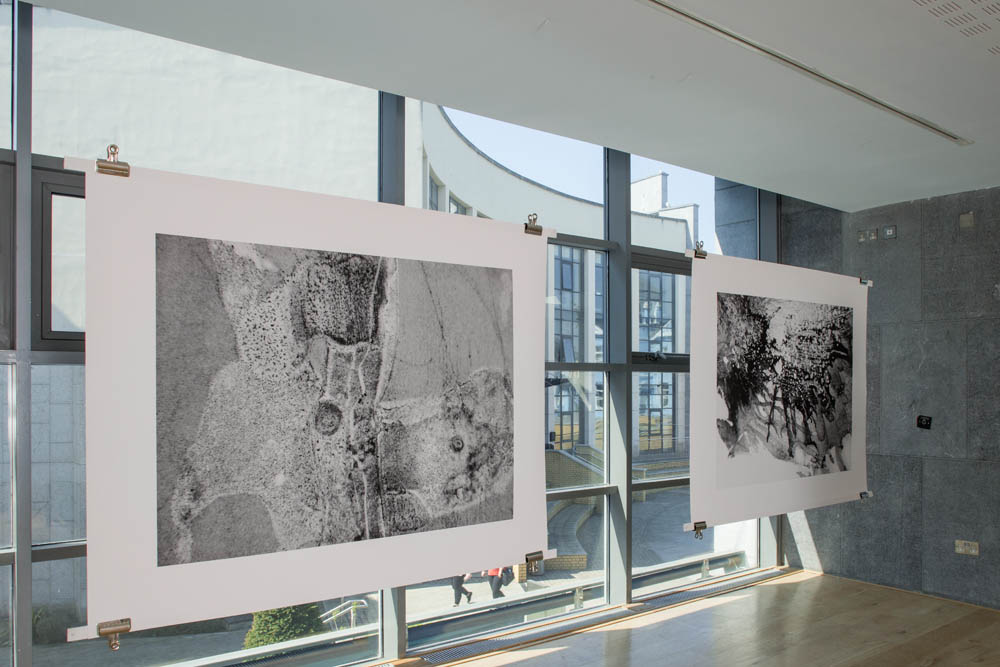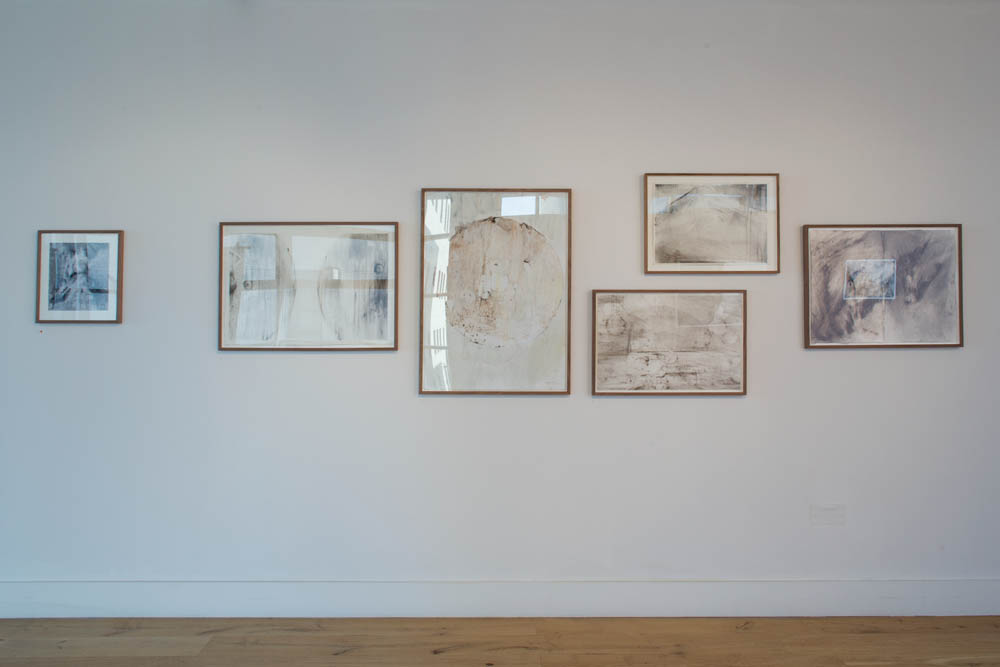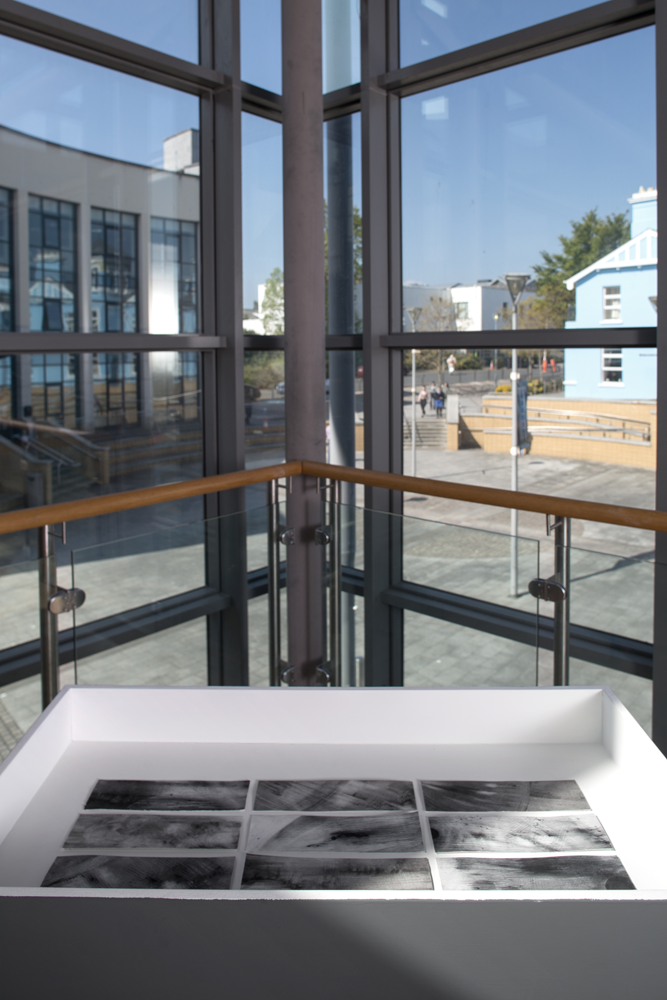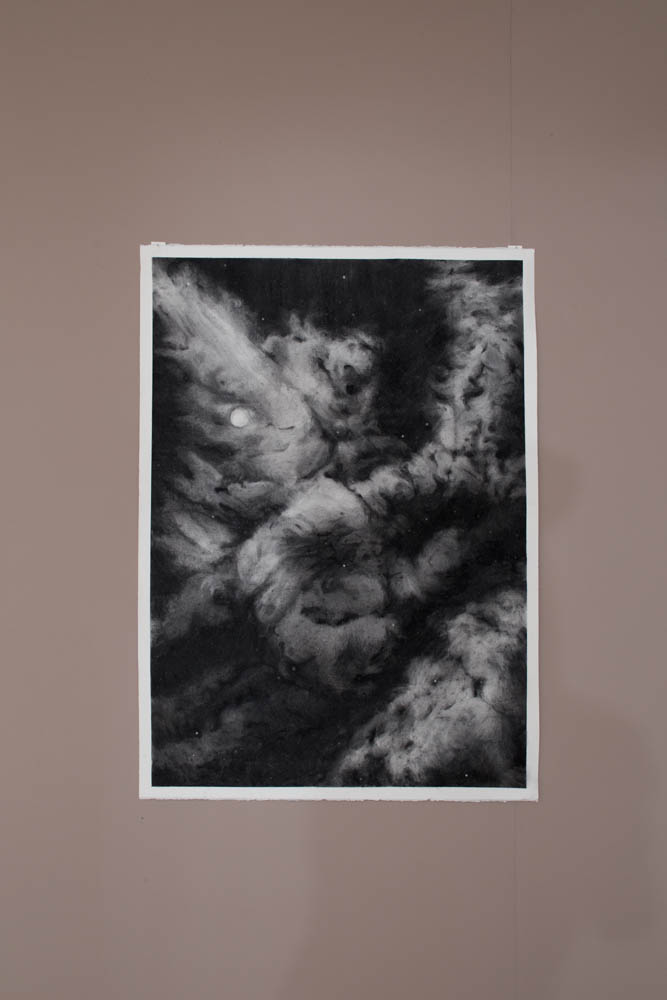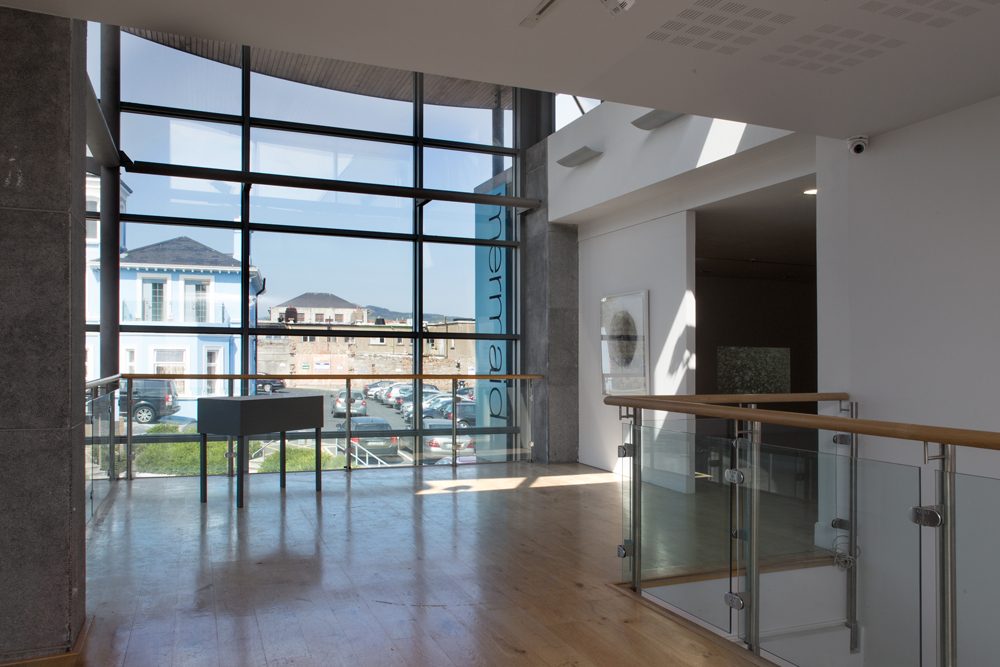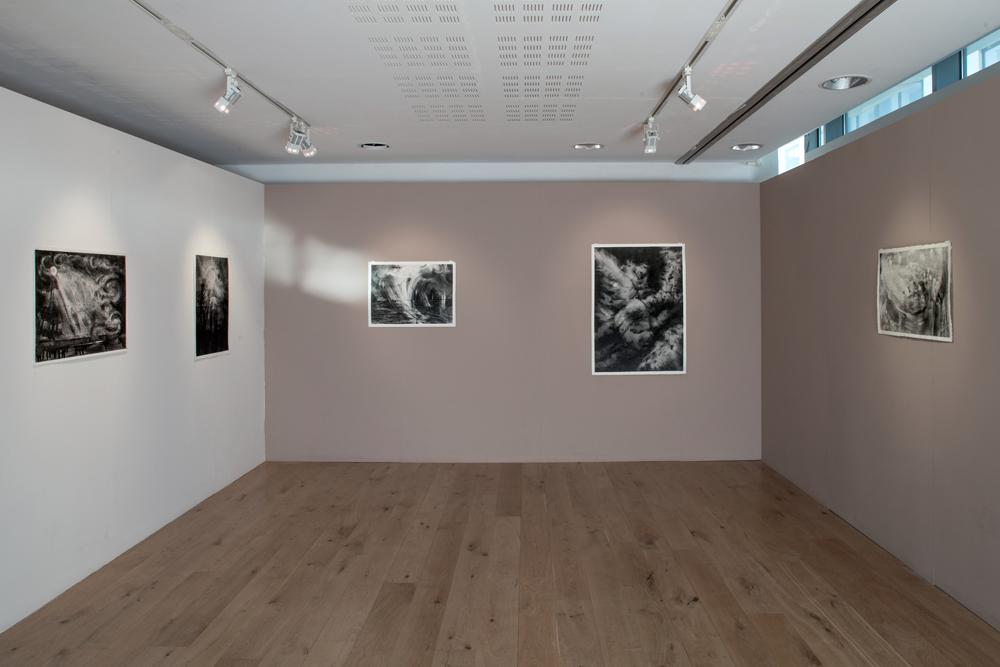 The Spaces Of The Imagination
Mermaid Arts Centre, 2017
This collection of drawings, installation, and projections investigated and imagined places of undiscovered extrasolar moons and the hopeful possibilities of new habitable environments. Drawing excavations were made to question the physicality, geology, and composition of it. Also, understanding the connections between art and science and how historically that influenced art and continues to do so today.
The work process is varied, examining both the minutia of surfaces and the whole. Drawing is a questioning act, and the material used is charcoal, for a deep tonal range and velvety texture, a medium that has been used since the first cave paintings were discovered and throughout art history.
Trying to understand our place in the world is a question we will continue to ask ourselves as the possibilities of new worlds seems as exciting today as it was back in the days of Christopher Columbus. Here, there is is an invitation to imagine the environments of these new planetary worlds and where the scientific actuality and the artistic imagination may meet.